Ever visited a massage parlour? Why not indulge in our incall location in Central London and experience the true meaning of an adult massage with us? All of our adult massages are designed to excite you pleasure you and make you feel amazing!
We love to offer an incall parlour in Central London and is the perfect place for a naughty massage day or night.
Our parlour is open 7 days a week from 10:00 AM till 03:00 AM and is strictly by appointment only. Please contact our reception team. To book in.
Our amazing massage therapists
We have the best selection of the sexiest Asian ladies ready to give you the time of your life and a deserving fully relaxing massage. All of our sexy masseuses are from Asia and include China, Japan and Korea.
What makes Asian girls unique?
Asian girls are known all around the world for their sexy bodies, great personality and above all amazing massage skills! Be sure to view our gallery below and find the truly perfect masseuse for the massage services you desire.
Each of our masseuses has their own profile. Where you can view more information and more photos about each of the girls that work with us.
Chinese masseuses
Known for their truly amazing bodies and massage skills the world over, Chinese masseuses that work with us are truly and naturally beautiful.
Japanese masseuses
Steeped in natural beauty Japanese ladies are truly beautiful and we work with some of the sexiest ever seen. So if you are looking for likes of nuru massage or body to body massage why not have a look at our Japanese ladies?
Korean masseuses
Our south Korean ladies are a sexy mix of beauty and open-mindedness that you expect from a truly sexy masseuse.
Adult Massages vs Traditional Massages
While traditional massage is commonplace in London adult massage is truly something special. But what's the difference? And why is our Asian massage parlour London sessions so good?
Traditional Massage
When we say, traditional massage we mean things that can help the body things as Deep tissue massage, Swedish massage, Thai massage and other massages such as Sports massage and reflexology. These are all designed to be done by a professional massage therapist and are designed to be used to reduce muscle tension or soothing tired feet, help with any aches and pains you might be having and even help with some chronic illnesses. Some traditional massages also make use of essential oils to enhance the experience.
A tradiotnal massage is usually a full body massage but not performed fully naked. And are beneficial to your health and are even recommended more and more by health professionals. But make sure you book with someone who is fully qualified for the best and safe experience.
Adult Massages
Here at Majestic Massage we only offer adult massages to our clients but what exactly makes it 'adult?'
What sets this apart from a tradiotnal massage then? It's the fully nude experience with your choice of either a happy ending or full service that truly sets this experience apart. You can find out more about this later.
We are one of the only true massage parlours in London to offer this service. And we offer a bespoke service from start to finish.
Our range of adult massages
We offer a wide range of exciting massages to give you the excitement and desires you crave. Everything from sensual massage to Nuru massages but let's explore each in detail and see how they can make you feel.
Sensual Massage
This close and intimate adventure allows both you and your masseuse to explore each other's naked bodies for a full hour of pleasure and fun. This massage style really allows you to feel every sensation and leaves you completely relaxed and stress free. Paired with a happy ending or full service is always the perfect choice.
Sensual massage can also make for the perfect beginner massage.
Tantric Massage
Made famous in recent years the Tantric massage experience. When you think about Tantric or Tantra massage which is the same thing you need to think about fast strokes with a high pace massage that leaves your whole body close to orgasm. Tantric is always a recommended choice for anyone.
Lingam massage
This ancient massage technique has been around for a very long time. And to be quite simple means a massage all about your penis from start to finish your masseuse will tease you, the pleasure you and excite you in ways you never thought existed. Perfect with a happy ending or even full service.
Nuru Massage
The special Nuru gel is what makes this massage technique from a good massage to a mind-blowing massage. Derived from nori this special gel makes for an experience that you will have never felt before. Nuru gel allows for an odourless, non-sticky but extremely slidey adventure that everyone can enjoy!
Body to Body massage
The famous B2B Massage is the perfect choice for beginners and our regular clients involving the whole naked body this provides a nice massage that allows you experience what adult massage is all about without maybe breaking your comfort zone.
If you are looking to relax and have some fun we can always recommend a body to body massage. This massage style is always best with full service.
Prostate Massage
This is the ultimate in pleasure and becoming more and more less taboo as time goes on. Letting your masseuse stimulate your prostate gland in your bottom opens up a world of pleasure. That you never imagined was possible.
While we know prostate massage is not for everyone if you want to experience a true full-body orgasm then prostate massage is defiantly the right choice for you.
Erotic massage
Erotic massage is another highly popular massage style that is always taking the adult massage scence by storm. This can be made into an oil massage for increased pleasure if you wish!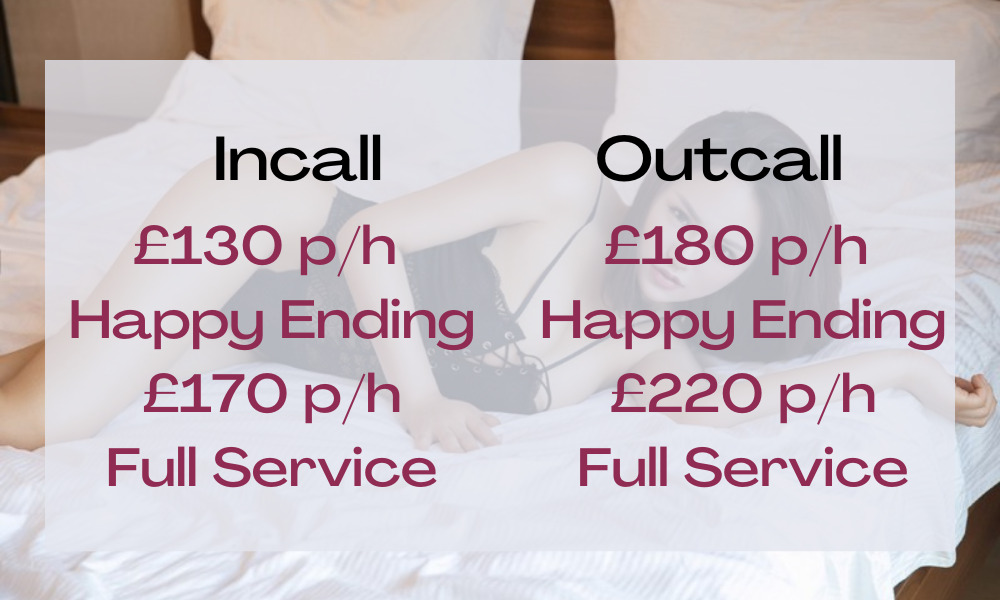 Happy ending and full service
We love to offer a great relaxing or naughty end to your session and with our massage parlour happy ending till completion is included as standard.
Happy ending
A happy ending is just what you think it is a handjob till completion from one of our beautiful masseuses. A happy ending is included with all of our sessions as standard but it's just an opening to what we offer!
Full Service
Full Service simply means that at end of your massage you receive both oral sex and protected sex with your masseuse and this opens up a world of pleasure that no traditional massage could ever match. Currently, our sessions are only available for men in London united kingdom.
Full service costs as little as £30 extra for a full-hour session and you can even ejaculate multiple times per session! Please speak to reception or your masseuse for more details about this.
visiting our incall massage parlour in London
The beauty of visiting a massage parlour is you can do it on your terms at a time that suits you in a discreet manner. But it does mean you will have to travel to us.
Conveniently we are located in Central London in Marylebone just near Baker Street tube station which allows for easy access anywhere from London. Marylebone is also a great place to stay or visit if you are travelling to London for the first time.
What is our massage parlour like?
Our parlour is plush and pleasant and the perfect place to relax. And fully discreet. Nobody will know you have been to visit us unless you tell them. We don't keep logs or any customer data.
We have a separate discreet treatment room that is yours to enjoy
How to get our parlour?
Being located in the heart of Central London and close to all the amenities has its perks. With London's great transport links you are never too far away from our parlour night or day whether by tube bus or taxi.
Some other popular locations in London that are close to our parlour include the likes of Soho, Mayfair, Kensington and Regents Park and Park Lane and Shelton Street.
Are we open?
Yes as the government guidelines are now relaxed we are fully open and taking appointments each day and we make sure the experience is fully hygienic and safe for your all your naughty treatments.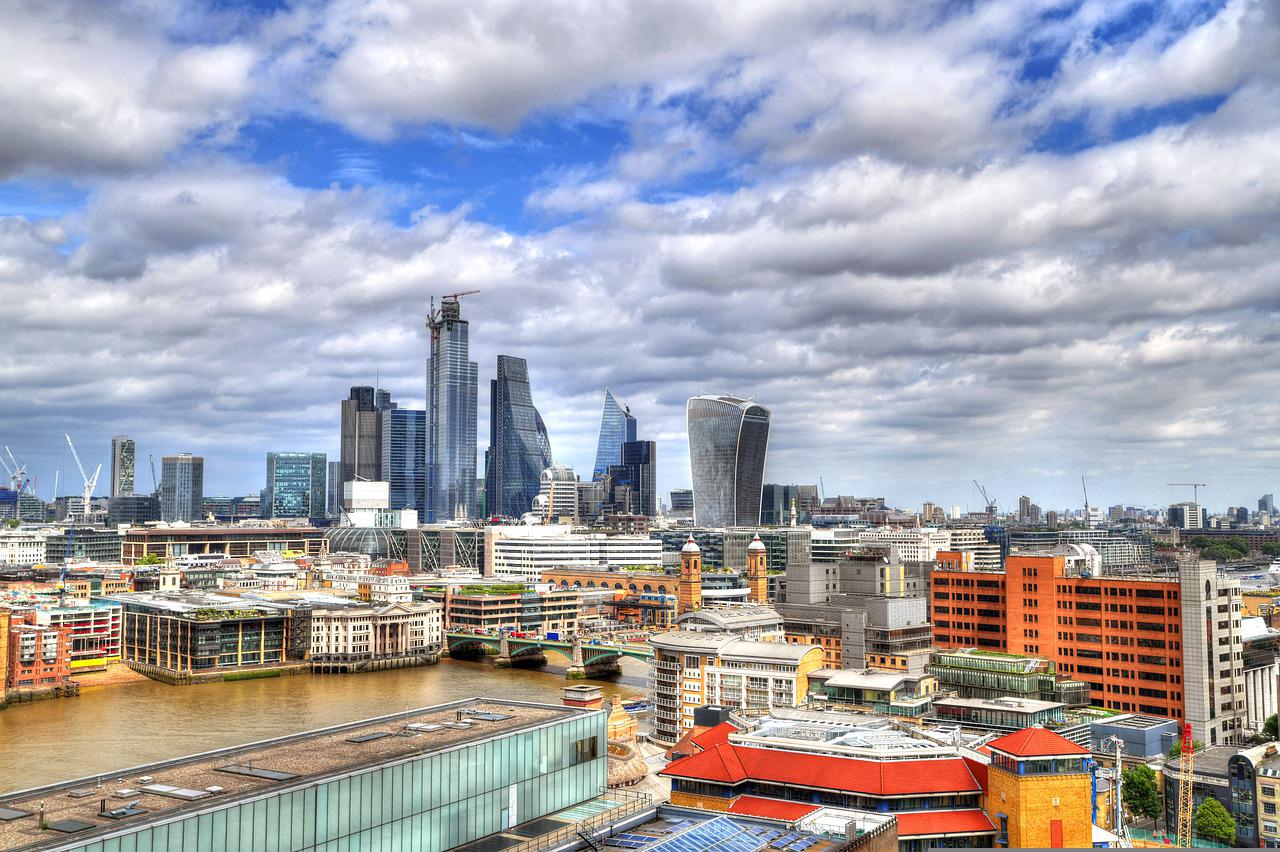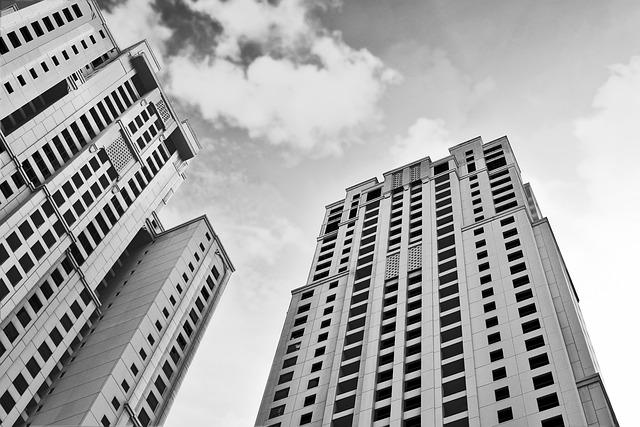 Want to have our experiences in your own home?
We offer a full outcall service to anyone staying or living in the Central London and London area. This means no travelling to us.
You can read more about outcall on our website. Remember this means no travelling to us as your masseuse will visit you via taxi depending on location and usually within 45 minutes.
The perfect massage in London
Our experiences are something you will always remember! From start to finish your experience with us will always be one to remember. Our masseuses are experts in all things adult massage and aim to please each and every time you book.