Want to experience true bliss? Want a massage that makes you feel the best you can? Then our bespoke and traditional tantric massage services are defiantly the right pick for you.
Explore the gallery of our tantric massage London services and beautiful Asian masseuses and have your massage where you want today with our traditional London tantric massage service.
Is Tantric massage right for you?
If you are a fast-paced but relaxing massage that incorporates your whole body then a Tantric massage is the perfect fit for you. You and your masseuse will be fully naked and there will be plenty of touching involved.
Our signature tantric massage sessions are valuable to anyone in London.
Our beautiful Asian ladies
We take great pride in working with the sexiest and most exclusive Asian girls that London has to offer. Let's see more about our stunning girls.
Chinese, Japanese or Korean? About our Tantric massage therapists
That's your choice our extensive gallery can cater for anyone with our masseuses all having different body types and bust sizes, We are sure you will find your perfect girl from our gallery below.
Chinese masseuses
Steeped with true natural beauty Chinese ladies are known for having some of the best bodies and massage skills in the world and defiantly our most requested ethnicity type. If you have never experienced an Asian massage before then you really can't go wrong with any of the beautiful Chinese girls we work with.
Japanese masseuses
Our Japanese ladies are seriously sexy, and we mean seriously sexy! Steeped with amazing sexual energy, the softest massage hands and great personalities. Explore our Japanese girls below and find your perfect lady.
Korean masseuses
Naturally beautiful, amazing personalities and great massage skills, Korean ladies are quite rare in London but we work with some of the sexiest and most exclusive ladies that the UK and London has to offer.
Your own personal Tantric massage experience
From the moment you book with our Tantric massage agency. You will see the difference from all the other agencies in London. We are proud to offer our services and our super friendly reception team that will help you book in and answer any questions you might have about our sessions or in general.
Our tantric massages are always fully nude but don't worry if you are a bit nervous your masseuse will help you relax and get comfortable for the wild ride ahead.
Your session will start once you meet your chosen tantric masseuse from our gallery and then the fun begins. You can chat about what you want to achieve from your session and if you would like either a happy ending or full service (We suggest the full service!)
Your tantric massage/tantra massage will experience a lot of different sensations from sensual pleasure to waves of orgasmic pleasure. Working closely with the original and traditional way of doing things but with your beautiful masseuses quirks and techniques to bundle up a world of pleasure that fits perfectly in a one-hour session.
Through these tried and tested massage techniques you will defiantly give the best tantric massage that London has to offer.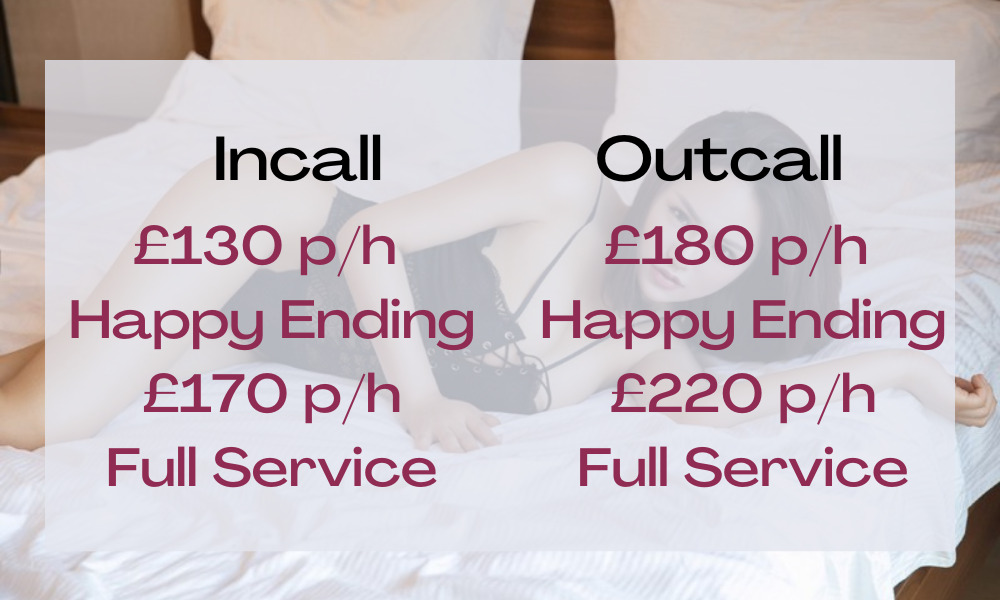 Looking for double the fun why not try a 4 hands massage?
Did you know we off the ultimate double pleasure massage direct in Central London?
Why settle for just one of our beautiful girls when you can have two pairs of tantric masseuses' hands all over your naked body. This mutual touching massage is a perfect way to really relax and experience a tantric massage to the fullest. Our four hands massages start from just £260 per hour including a naughty happy ending.
Booking your tantric massage in London with us
Our expansive outcall network means if you are in London you can enjoy our outcall sessions or our incall sessions with any of our masseuses. And our extending open hours means you can take your booking on the day, at day or night.
Compared to other massages that we offer?
We offer a wide range of massages but Tantric is certainly our most popular but we understand that everyone is different. That's why we want to give you the best experiences possible. Let's see our other massages and how they compare to our famous Tantric massages.
Looking for a couples massage?
Did you know we offer a couples massage that includes a massage for your friend or partner? Called yoni massage. Experience the world-famous tantric experience with our with world-class sexual services provider direct in Central London.
Body to Body Massage
This full body experience can also be turned into a body to body tantric massage if you wish and it allows what the name suggests a full body to body massage with your masseuse that is super sexy, super fun and super exciting.
Sensual Massages
Sensual massage is also a full-body massage treatment that has similarities to Tantric massage but is much more intimate and close and promotes a deep connection between you and the girl. Perfect for when you want some close company or dream of something like a Girlfriend experience.
A sensual massage is great with either a happy ending or full service. And allows you to fully release that built-up sensual energy.
Using delicate strokes and pushing the physical boundaries of a traditional massage. Sensual massage still employs a holistic approach but adds in the sexual aspect to give you both a physical and mental well-being boost.
Erotic Massage
Erotic massages are also a perfect massage at any time of the day and are a slower more relaxed version of a tantric massage but still make you ooze with pleasure. Erotic massage is our default massage treatment that we suggest to all of our new clients and is the perfect experience when coming from traditional massages such as Thai Massage or Deep Tissue Massage. You could even try an erotic tantric massage if that takes your fancy!
Prostate massage
Get your male g spot massaged and open up the world of immense pleasure that not even a Tantric massage can come close to. Your masseuse will gently massage your prostate gland. (Which causes no pain) While this might seem not for you at the thought of it you will quickly see if you take the plunge.
Get out of your comfort zone and book your supreme experience today with our Prostate massages.
Nuru Massage
Nuru massage is also known as an aqua massage is the VIP experience you dream of and is a completely different experience than Tantric massage due to the special Nuru gel that is used in the session and we only use the authentic gel that is non-sticky, odourless but super slippery but easy to clean!
If you are looking for something let's say a little more slippery then Nuru is always the better choice over Tantric.
Incall and outcall tantric massage
So where would you like your tantric massage therapy? If you are in London. You get the choice of incall and outcall so what makes it best?
If you are staying in a hotel room or are living in London at a private residence then outcall is probably the best choice for you but you will have to be able to host.
But if that's possible then outcall is defiantly the perfect choice for you as it has many benefits such as a comfier bed and not having to travel to our location. What's not to love?
Outcall can be provided to anywhere in Central London and more including Heathrow Airport (Please give us plenty of notice on the day) Some popular places for outcall massage include the likes of:
The Green Park area
Covent garden
Marble arch
Mayfair
Paddington
South Kensington
The Park Lane area
The Hyde Park area
And other great Central London locations. Simply give our reception team a quick call with your hotel name and area or postcode and we can give you an instant decision about our availability at your location.
We aim to meet all outcall requests within 45 minutes to an hour as your masseuse will arrive by taxi to your door or hotel room directly.
Incall
Incall is located in what we feel is one of the best boroughs in London and if you are visiting London one of the best areas to stay. Marylebone is an interesting place to visit all year round and unlike other massage agencies we are proud of our very central base and private massage parlour that is available for incall's when you need us.
Getting to our incall parlour is simple as we are located just near baker street tube station. This means easy access during our amazing opening hours of 10:00 AM till 03:00 AM and this includes weekends and bank holidays.
So you are ready for your amazing experience and have chosen the girl of your dreams? You have picked whether you would like an incall or outcall and you are ready to book then all you need to do is give us a quick call. And our team of friendly receptionists will get you booked in and ready to go. Please give us as many details as possible before your session but don't worry we are fully discreet and don't keep logs.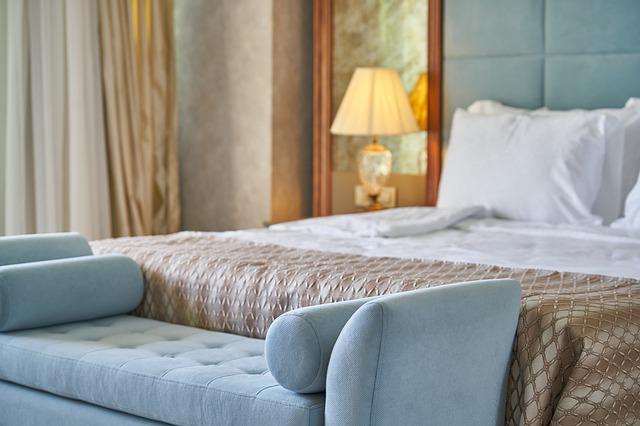 Prices and payment for your Tantric massage
Due to the intimate form of our massages in that, they include either a happy ending or full service our prices start at just £130 for a full hour of fun. Please see our price list or speak to reception. Please note all of our sessions must be paid for in cash and before the session starts.
We kindly accept GBP, USD and EUR payments but GBP is always the easiest as our other services can fluctuate with the exchange rate on the day. Under no circumstances can we accept card payments for any of our massages or our tantric massages London sessions.
Even if you have visited us before we kindly request that every session must have an appointment. And for outcall, we will need to check with your hotel that you are actually staying in the room.